Announcing the New Skate4Life Website!
Skate4Life has had a lot of firsts in 2017. We have officially been recognized as a non-profit organization, it is our 7th year operating the annual Skate4Life event and skateboarding competition, and now we have launched our first ever website!
Skate4Life partnered with local website design and digital marketing agency, TheeDesign, to develop our new WordPress website.
We are so excited to announce the launch of our official site. We now have a place where fans, supporters, and friends of Skate4Life can come to view information on the organization, annual event details, find out how to get involved and support Skate4Life.
The website was built with WordPress, which allows us to easily update event pages, add photos, and manage our web presence. It's also responsive, so that people can easily view it on desktop and mobile devices. Companies can sponsor the event and skaters can even register in the skateboarding competition, right on the website!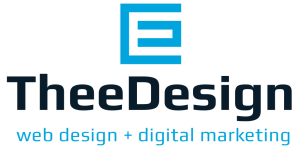 TheeDesign is an expert in WordPress website development. Skate4Life event coordinators were familiar with WordPress, and knew that TheeDesign had a reputation for their top-level qualifications in their field. Working together on this project was a great experience. Skate4LifeNC.com is a big milestone for our non-profit organization. TheeDesign's team of website designers understood this and shared our enthusiasm in getting the site up and running.
In addition to Skate4LifeNC.com, TheeDesign also provided guidance on best practices in digital marketing and SEO, to help us improve our overall online presence and social media.
We hope that you enjoy our new website, and a big thanks to TheeDesign for all of their help!